News and Articles
Below are a selection of our roofing projects that have been published as articles in industry literature.
VOMO ISLAND RESORT RESTORED AFTER CYCLONE WINSTON
ROOFLINK ARTICLE - AUTUMN 2017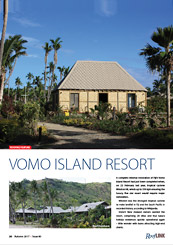 A complete internal renovation of Fiji's Vomo Island Resort had just been completed when, on 22 February last year, tropical cyclone Winston hit, winds up to 350 kph ensuring the luxury, five star resort would require major restoration.




HEALTH & SAFETY INVESTEMENTS PAYING OFF

ROOFLINK ARTICLE - WINTER 2013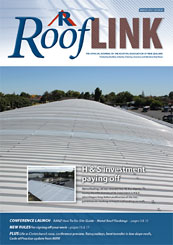 Long before the launch of the Best Practice Guidelines for Working on Roofs by MBIE last year, Metro Roofing Ltd was ramping up its H&S measures to be fully compliant with the regulations. But a recent re-roofing contract for NZ Bus has fully tested the effectiveness of the company's $235,000 investment in health and safety over the last four years.



MATERIAL COMPATIBILIY KEY IN CHURCH RE-ROOF

ROOFLINK ARTICLE - WINTER 2010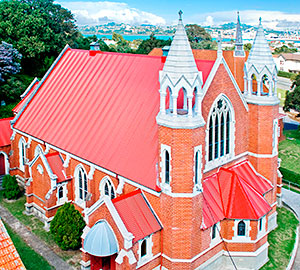 It was a project some roofing contractors would not readily chase but Metro Roofing Ltd rose to all the challenges of the contract. Principal Rob Anderson says he would do it again. So what did the job entail? An extremely restricted site was not the only impediment for carrying out reroofing, repairs and maintenance on the iconic St Francis de Sales Catholic Church in Devonport, built in 1918.